The Wedding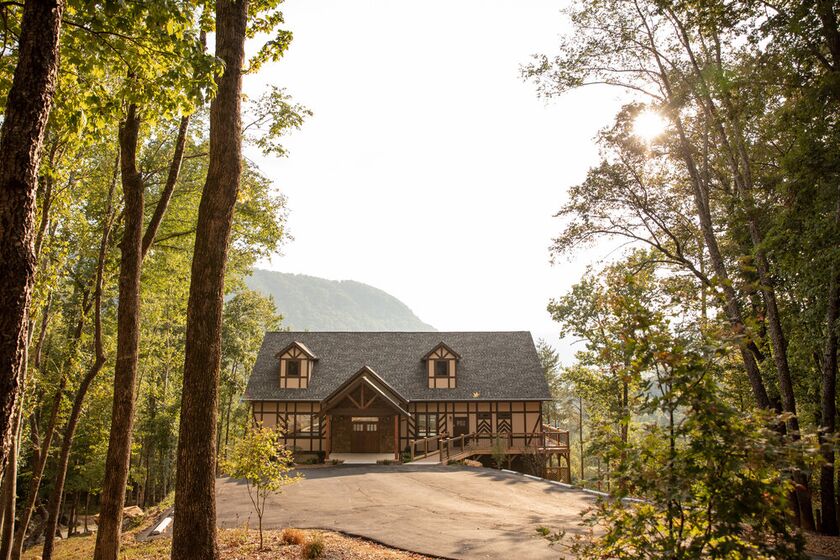 Saturday, April 10, 2021
4:00 PM - 10:00 PM
Attire: The average high is 72, and the average low is 47. There will be "yard games" and space to eat, drink, and chat with family & friends. The wedding will be on a green, while the reception will be in a cabin/hall. It will be mostly shaded. We want you to be comfortable. But if Erin has to wear a dress, then you have to look half- decent yourself....
Ceremony and Reception
Gardens in the Gorge
Chattanooga, TN, 37405, United States
Both the ceremony and reception will be at Gardens in the Gorge in Chattanooga! This is a craftsman cabin venue with parking down below (there will be shuttles up to the venue).
COVID
What about COVID?
We know everyone has been impacted by COVID in some way, and unfortunately, this has become a new reality for us right now. We sent you an invitation because we want you to feel welcome to our wedding, and of course would enjoy the company. HOWEVER... We completely understand if you can't or don't want to come (immunocompromised, too many people, don't like masks, whatever). You have to make the decision you think is best for your family.
Whether you agree/disagree with certain COVID precautions, we are asking that you follow all of them out of respect for everyone, and understand this is the only way we can carry out this event. These are in accordance with local regulations that is also supported by our venue and service people.

See the COVID tab for more information.
Wedding Party
Lindsey Oshel - Maid of Honor
Mutual friend of bride & groom since freshman year of college
Set up the bride & groom, and suggested their first date
Mitchell Perry - Bridesman
Addie Henley - Bridesmaid
Anne Claire Rochelle - Bridesmaid
Friend of the bride & groom
Cody Taylor - Best Man
Childhood friend of groom
Grace Palko - Groomswoman
Charlie Teague - Groomsman
Childhood friend of groom